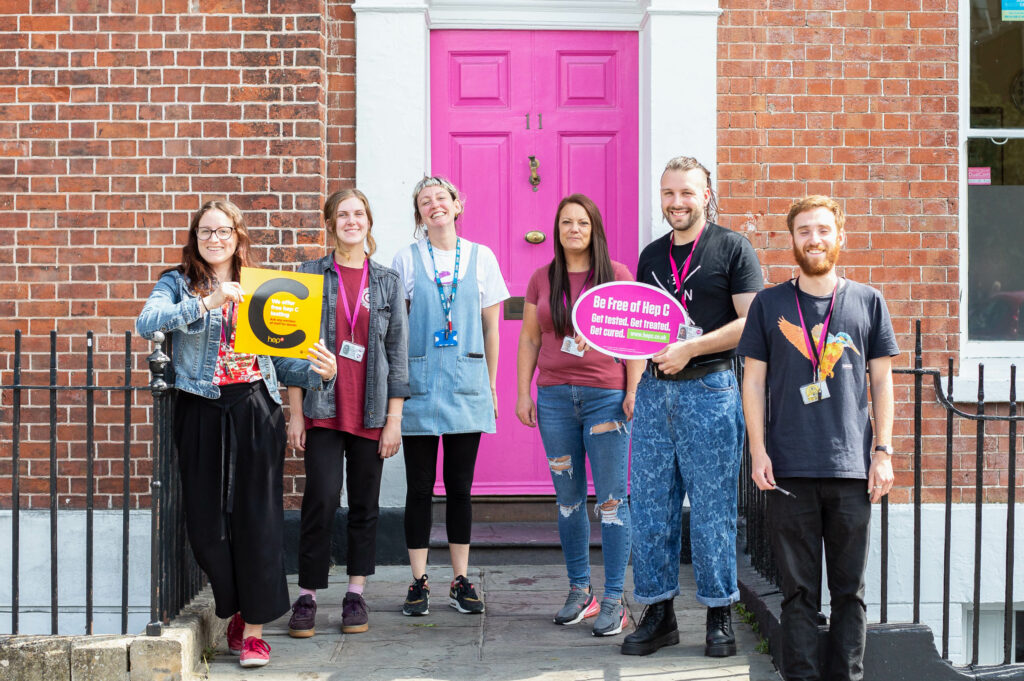 Today marks World Hepatitis Day 2022, a day to promote awareness of all things Hepatitis. Hepatitis is a blood-borne virus that can cause potentially fatal damage to the liver if left untreated. People who use drugs, especially those who inject, are in a high-risk group for suffering from Hepatitis. We are passionate about providing services to help prevent infection, make getting tested easy, and provide treatment for the people we work with. Jess Oke our Blood-borne Virus Nurse and has been working tirelessly to support people in Bristol with all aspects of Hepatitis. We caught up with Jess to see what she, and the team, have been up to and what's in store for the future.
It's been a big year for you, Jess; what have been some of the highlights?
It's been a very busy year in the world of Hep C in Bristol! All local service providers have come together to collaborate in our mission to reach elimination and we have made great headway. Some highlights for me include representing Bristol at a Parliamentary Reception on Hep C hosted at the House of Commons to raise awareness with MPs. Sadly no MPs from Bristol managed to attend, but it was fantastic to be part of such a unique experience. Myself and Jason from The Hep C Trust were lucky enough to be given awards for our work, I won the bronze award for Innovation at the British Journal of Nursing Awards and Jason won the Hep C U Later peer award! Working alongside people with lived experience who give up their time for free to lift up others is one of the best things about my job. That and telling people they no longer have Hep C at the end of treatment.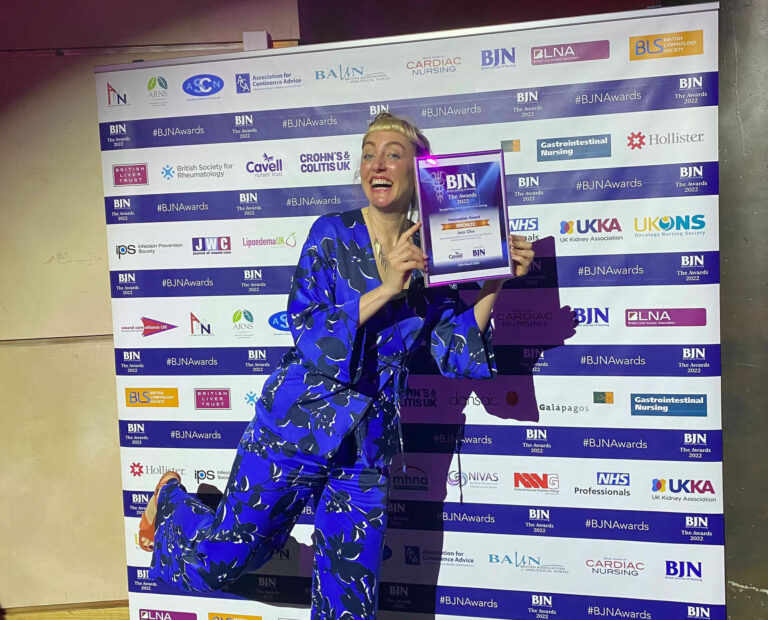 Jess at the British Journal of Nursing Awards
How have you been supporting people around blood-borne viruses?
A regular week for me means finding and treating people using our community treatment pathway. The majority of people living with Hep C can now be treated without attending hospital-based clinics, which is a major step forward. We have a Hep C clinic at BDP on Mondays from 2 till 4.30, with free transport provided by The Hep C Trust for people who need it. Tuesday is outreach day; myself and Hep C Trust peer Jason go out to see people who are unable to come to Bristol Royal Infirmary or BDP. These home visits are and continue to be a powerful tool to engage people with complex needs who often have been living with Hep C for many years and need intense support to access treatment.
How has the service been evolving over the past year?
We have just appointed a brand-new role at BDP; Georgia Woodcock will be the new Assertive Engagement Hep C Outreach Worker. Her role will involve finding and engaging some of our most vulnerable service users living with HCV. This role a collaborative new project between Hep C U Later and University Hospitals Bristol Hepatology department, and we're all excited about what Georgia will bring to the team.
The last year has seen our collaborative professional networks strengthen; the Hepatology team at the BRI works tirelessly to ensure our service users are treated in the community as well as hospitals, The Hep C Trust provide vital peer support, patient transport and medication deliveries and Hep C U Later have been a great support to BDP, with Louise Hansford most recently assisting us in getting our data on track so we can evidence our progress.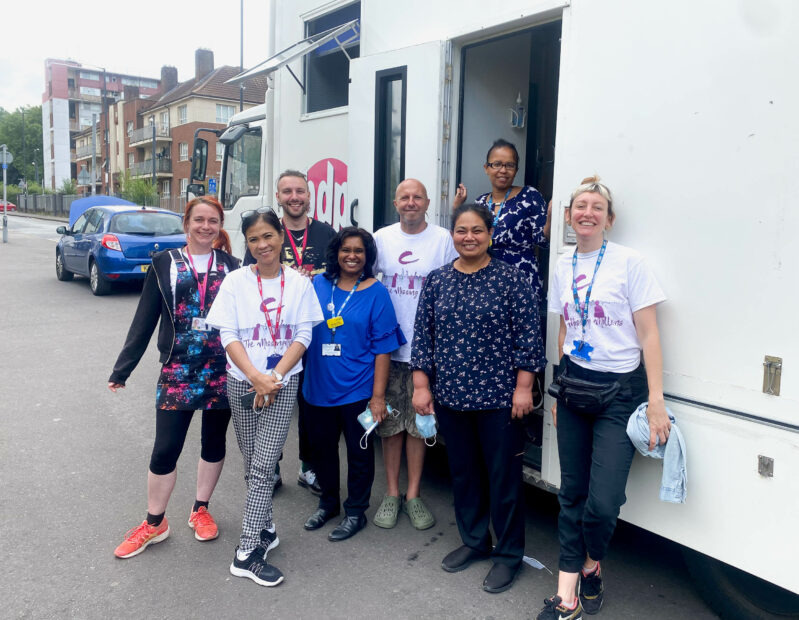 Testing event at Logos House, Bristol
What's in store for the coming year?
Myself and BDP/ ROADS will be working hard to reach Hep C elimination status in the drug and alcohol sector by the end of 2023. I work with some very skilled and inspiring people from across the sector and I'm looking forward to seeing new staff grow into their roles and make their mark. I will continue to support our people with the most complex needs to get on treatment, so they don't get left behind.
Thanks for the chat Jess; we can't wait to see what the next year holds!