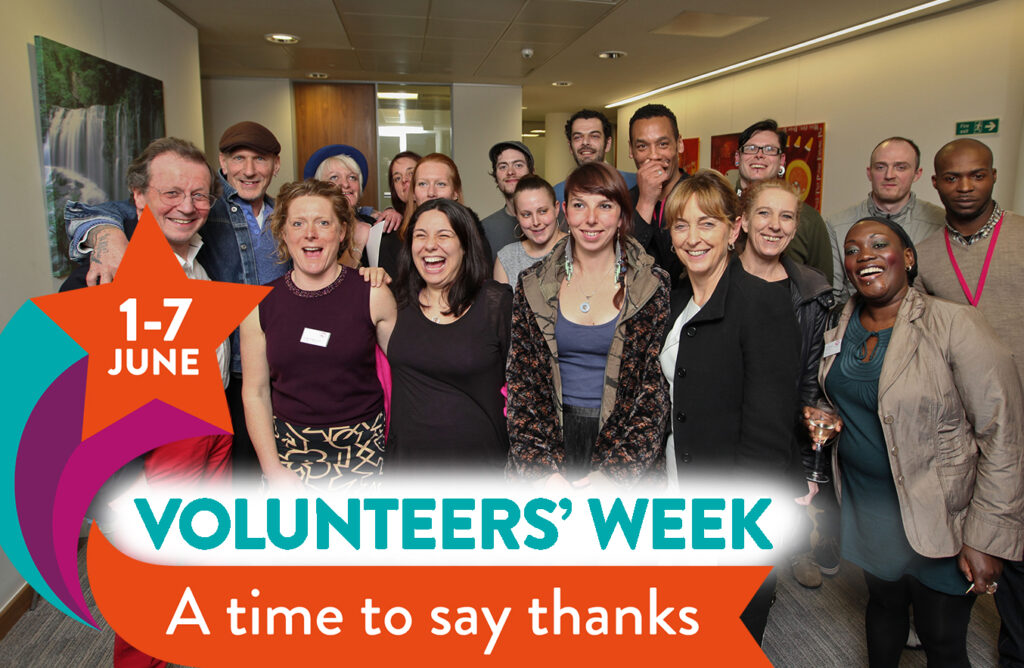 Volunteers' Week takes place between 1-7 June every year and is a time for us to recognise and thank the volunteers who have been an integral part of BDP since our beginnings in 1986.
During an exceptionally difficult year, people from all walks of life have taken the time to volunteer and made a huge difference to people and their communities – just as they do every year.
BDP would like to thank our new and existing volunteers that have helped during the last 12 months and to thank those who usually volunteer but have not been able to because of the pandemic.
Despite the Covid – 19 restrictions, we successfully recruited and trained 10 new BDP volunteers in February this year. We trained people using a mixture of online and face to face methods – something new for all of us. They have joined our existing team of volunteers are busily involved in our helpline, wet clinics, making up safer injecting packs, making weekly calls to members of our group for over 50 year olds, and recording vital information about Naloxone and Blood Borne Virus testing.
We also are over the moon to announce that we successfully renewed our Investing In Volunteering accreditation – in the midst of a pandemic! Thanks to all the volunteers and staff who contributed to the assessment and writing up.
Volunteers are the beating heart of BDP and we are so grateful for the time, commitment, experience, knowledge, compassion and fresh perspectives our volunteers bring.
Anyone interested in volunteering at BDP in the future please follow the link below to find our volunteers sign up for or email recruitment@bdp.org.uk.