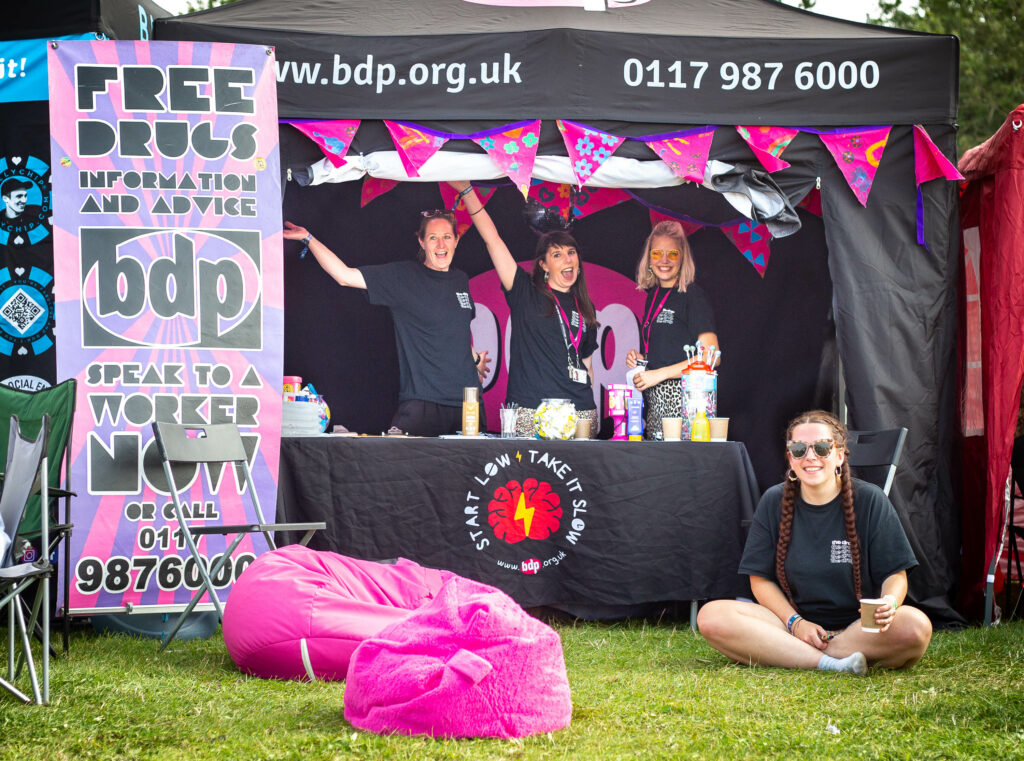 This festival season is set to be our busiest yet and we can't wait!
After the dreaded c-word cancelled all events in 2020 and the 2021 season got off to a late start, this year we finally get to enjoy a full programme of events – let's dance likes its 2019!
Whether you're a seasoned veteran of the festival circuit or a fresh-faced newbie, we'll be around to support you and your mates to stay safe if you choose to use alcohol or other drugs. Stop by if you've got any questions about drugs, to test your knowledge or take a minute to chill out if you are feeling worse for wear. Of course, we'll be providing all our usual freebies including condoms, lube, lollies, clean snorting equipment and stickers! 
Below is a list of events where you'll be able to find us over the next few months. Grab your tickets now before they sell out!:
Rave On Avon // 21st of May // Motion
Bristol Pride // 9th of July // The Downs
Groove Armada 25 // 29th of July // Lloyd's Amphitheatre
Valley Fest // 4-7th of August // Chew Magna Lake
Forwards Festival // 3-4th of September // The Downs
Tokyo World // 17-18th of September // Eastville Park
Head over to our socials (Instagram, Twitter & Facebook) for more information on safer partying.
See you in the fields! x