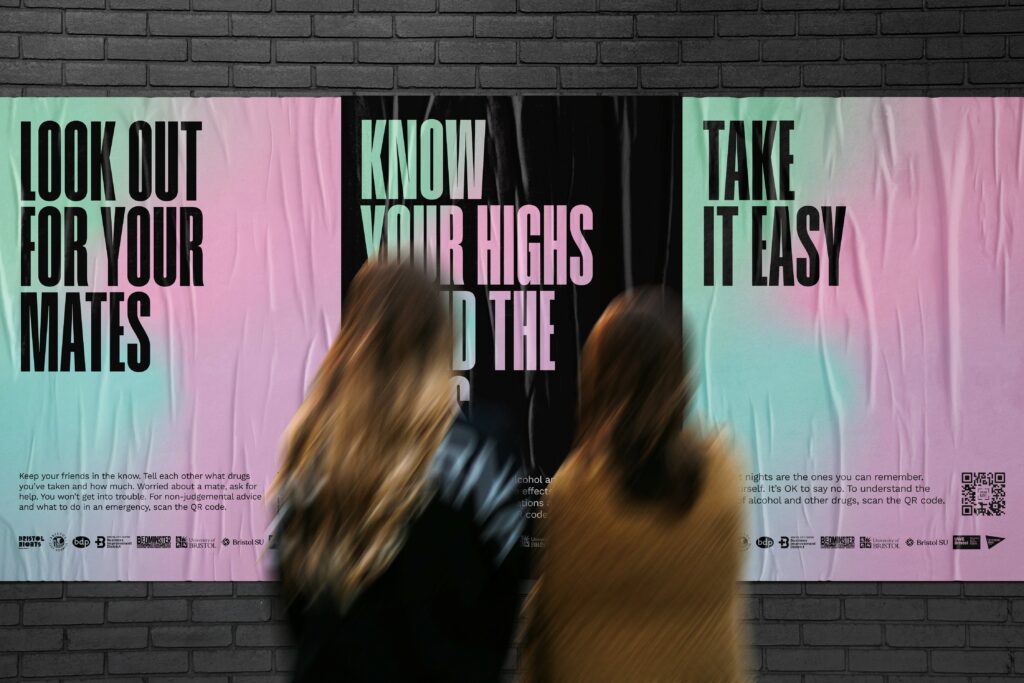 We are very excited to be part of a partnership of organisations launching a city-wide harm reduction approach to drugs in the night-time economy.
The campaign brings stakeholders from across the night-time economy, such as licensing bodies, the police, drug services, venues and the public together to tackle the unintended harms of zero-tolerance policies and make Bristol's nightlife safer for everyone who uses it.
This is the first campaign of this scope in the UK and we hope it will serve as a model to help introduce more pragmatic approaches to people's safety in the night-time economy across the country.
As part of the campaign, there will be a set of posters printed and displayed across the city promoting harm reduction messaging to the public, a fold-out pamphlet to inform venue staff of what to do in a medical emergency, and a larger guide for venue owners, promoters and other licensed operators on how to embed harm reduction philosophies in nightlife spaces.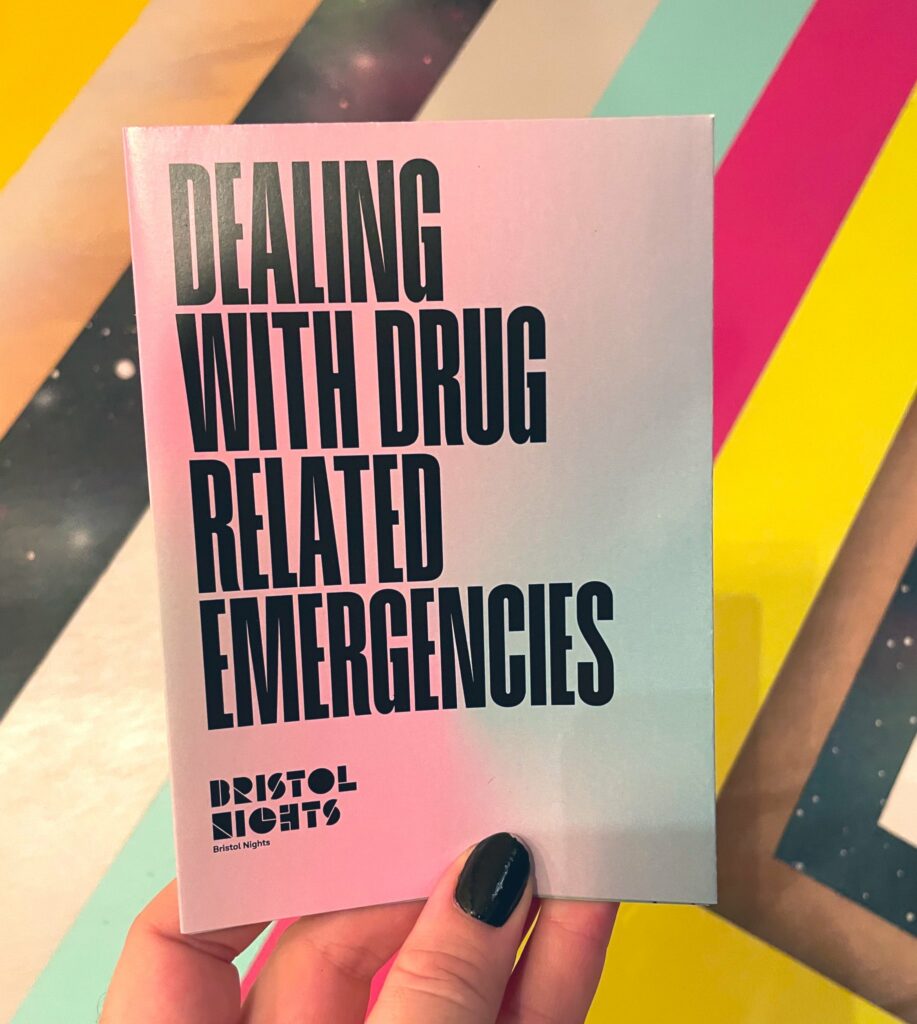 You can download the guide here:
Sorcha Ryan, BDP's Club and Festival Harm Reduction Lead, said
"BDP has been delivering harm reduction services in the night-time economy for many years, so we fully support this campaign and the city-wide shift towards safer nightlife that it represents.
"Zero-tolerance approaches to drug use in the night-time economy are ubiquitous in the UK. With drug and alcohol deaths rising year-on-year, this collaborative project is both needed and timely. We welcome the breadth of organisations involved in the project. To be effective, an approach like this needs complete buy-in from all parties operating in the night-time economy, including the police, licensing bodies and venues.
"We are particularly pleased to have contributed to the Harm Reduction Handbook element of the project, which is designed to provide guidance on managing drug use and drug-related emergencies for venues and their staff. Venues, and the people who work in them, often represent the first line of response in medical emergencies, so ensuring these individuals are confident to respond is vital for keeping people safer.
"The project presents a unique opportunity for Bristol to tackle some of the unintended consequences of a zero-tolerance approach, such as people feeling unable to access medical support in a drink/drug-related medical emergency due to fear of punishment. We hope this city-wide campaign will empower venues to prioritise the safety of their customers, encourage people who use the night-time economy to look out for each other and support people to make safer decisions about their use of alcohol and other drugs."
Check out the website here for more details – https://projects.bristolnights.co.uk/harm-reduction