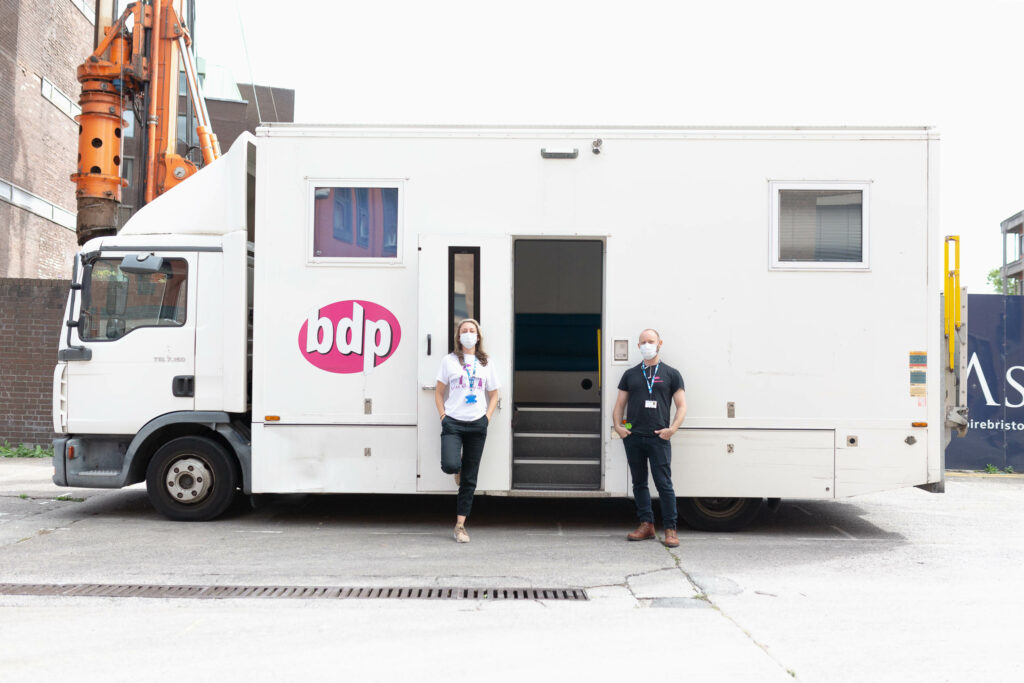 Starting next week, our Mobile Harm Reduction Service is back on the move as we take the service to two locations in South Bristol.
We've listened to people who live in South Bristol and use our services who have said it can be difficult and expensive to make the long trip into Central Bristol to visit our Brunswick Square location. In order to make our services more accessible to those in South Bristol we will be taking our Mobile Harm Reduction Service to two different locations a week in the south of the city. The two locations will be Filwood Library and Hartcliffe Morrisons Car Park.
What's on offer?
If you visit the MHRS you will be able to:
Get support, advice and information about anything concerning alcohol and other drugs
Speak to an expert drug and alcohol worker
Get free clean injecting equipment
Get access to the lifesaving overdose reversal drug naloxone
Referrals into drug and alcohol treatment services in Bristol
Get tested for blood-borne viruses
When?
We will be at Filwood Library on Mondays 11am-3pm on:
28th February, 7th March & 14th March
We will be at Hartcliffe Morrisons on Wednesdays 11am-3pm on:
2nd March, 9th March & 16th March
Further dates to be confirmed.
Where?
The two locations will be:
Opposite Filwood Library, Filwood Broadway, Knowle, BS4 1JN
Hartcliffe Morrisons, Peterson Avenue, Hartcliffe, BS13 0BE