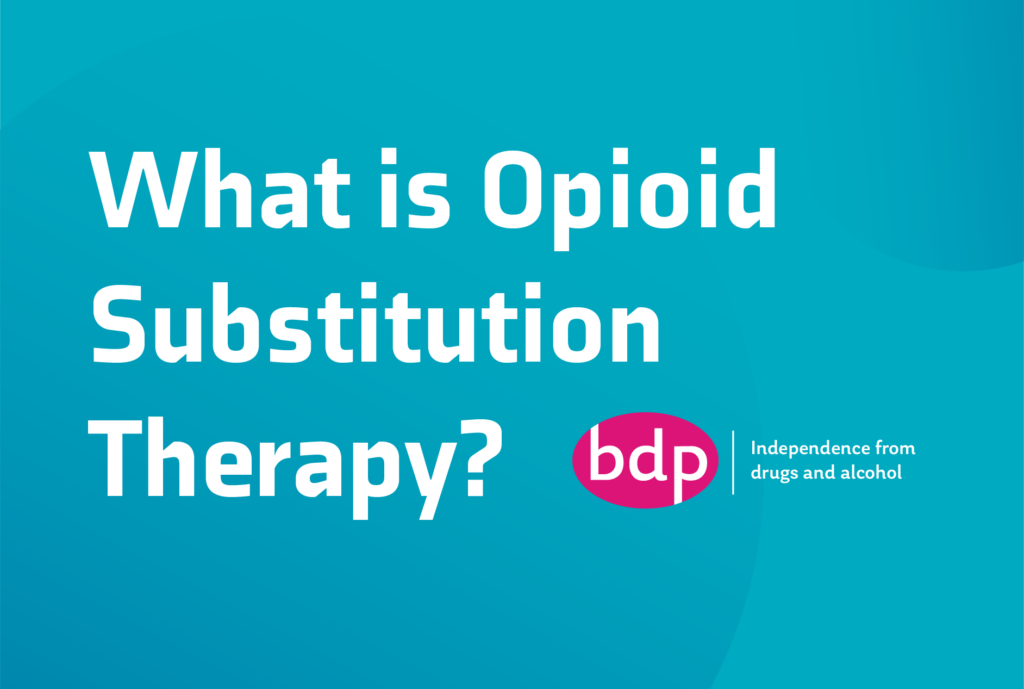 Today is International Overdose Awareness Day 2022. A day set up to raise awareness of deaths following an overdose and to remember those we have lost as a result. We believe all deaths resulting from an overdose are preventable, and we work every day to reduce the harms caused by drugs to the people in our community.
Last year we focussed on naloxone, a drug that can reverse the effects of an opioid overdose. This year we want to talk about one of the most powerful tools for reducing the risk of an opioid overdose, Opioid Substitution Therapy (OST).
What is Opioid Substitution Therapy?
Opioid Substitution Therapy is where medication is prescribed to people who use opioids. This replaces their dependency on illicit drugs with the prescribed medication. The amount of the prescribed medication is then slowly reduced over time with the goal that one day the patient will no longer need the medication. The two most common medications are methadone and buprenorphine(suboxone).
Being on OST halves the risk of fatal overdose.
Why is this important?
Being on OST halves the risk of fatal overdose. And not only that, but people on OST are 3 to 4 times more likely to stay in treatment if on methadone compared to no OST. As being engaged with treatment services also reduces the risk of an opioid overdose, this further reduces the risks they face. OST also decreases the need for people to inject illicit drugs, dramatically reducing the rate of blood-borne virus infections and soft tissue injuries.
Other than physical health, OST removes the burden of needing to fund and acquire illicit drugs to make sure the person doesn't go into withdrawal. This removes a great deal of pressure from the individual and also reduces the chances of the person entering the criminal justice system.
What we do?
At BDP, we have a whole team of staff dedicated to working with individuals who need OST. Our treatment team work within GP surgeries as dedicated drug and alcohol workers who take patients who present with issues around their drug and alcohol use. This lowers the demand on GPs and means that individuals get expert support. Our treatment team workers are in charge of prescribing OST for individuals who need it. Currently, we work out of 42 GP surgeries across bristol and are working to support nearly 1800 people.
OST is one of the single most powerful tools for reducing the risk of overdose, and we are proud to be able to provide this for the people of Bristol.
If you would like to know more about your options regarding OST please speak to your GP, who can refer you to our treatment team or contact us directly. Our full list of contact details can be found here or simply call 0117 987 6000.