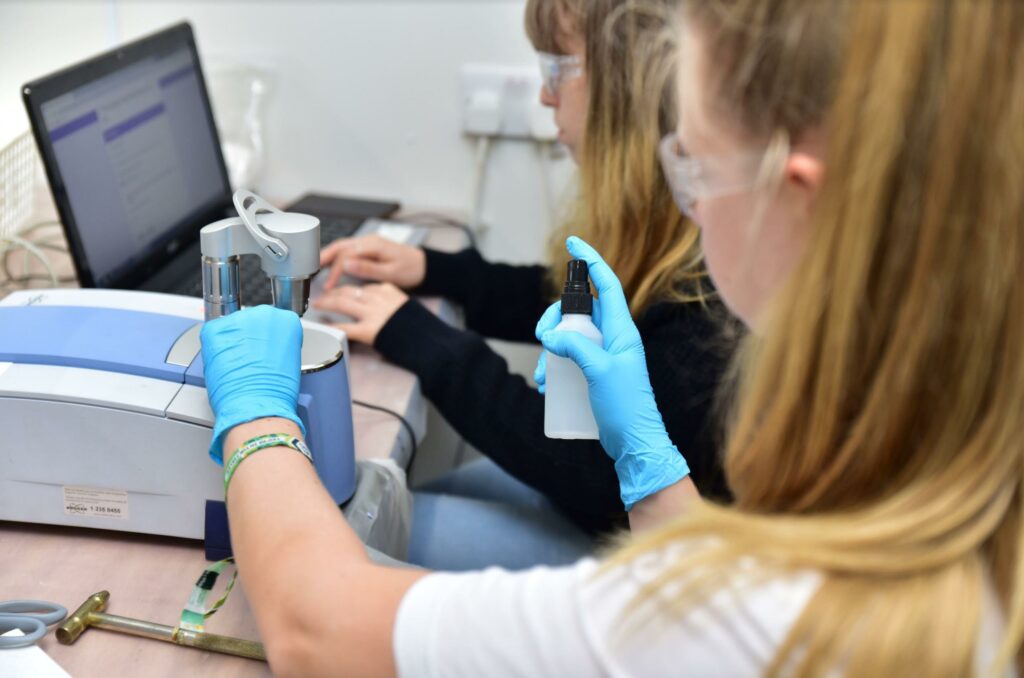 We are delighted to announce that the first regular city-centre drug checking service licensed by the Home Office is coming to Bristol. The service is funded by Bristol City Council and will operate as a multi-agency partnership between The Loop, Peoples Republic of Stokes Croft (PRSC) and ourselves here at Bristol Drugs Project (BDP). The Loop is a charity that has been offering drug checking and harm reduction services since 2013, aiming to reduce high–risk drug taking. PRSC is a community enterprise promoting our local independent arts community and the project will make use of their space.
What is drug checking?
Drug checking is where a substance is tested to find out what it contains and the strength of its contents. Unregulated drug markets mean that people buying drugs have no guarantee about what they are purchasing. Drug checking uses laboratory techniques to analyse the content and strength of pills and powders. The results of the lab analysis are given alongside a harm reduction and healthcare consultation, putting people in a better position to make an informed choice and to understand the relative risks of taking the substances they have purchased.
Why is it needed?
Evidence from The Loop shows that drug checking is an effective way of reducing harm. Nearly two-thirds of people who got a substance tested disposed of it when it was shown to contain something other than what they had bought or been given. They also found that half of the people who found that their tested substance was what they expected chose to take a lower dose after receiving the harm reduction intervention.
How do I get a substance tested?
You will need to bring your substance of concern to BDP where you will be asked to leave it in an amnesty box. The sample will then be tested in The Loop's on-site pop-up lab. While you wait for your results, you can enjoy the multitude of independent cafes and arts venues on and around Stokes Croft. An hour later, you will receive a healthcare consultation and test results from workers located at the People's Republic of Stokes Croft. The service is confidential, you are linked to your substance by a code and only you can receive your results.
The first event is pencilled in for the 28th of May. As soon as it's confirmed we will put more details of how to use the service on our website.
We look forward to working together on this project.