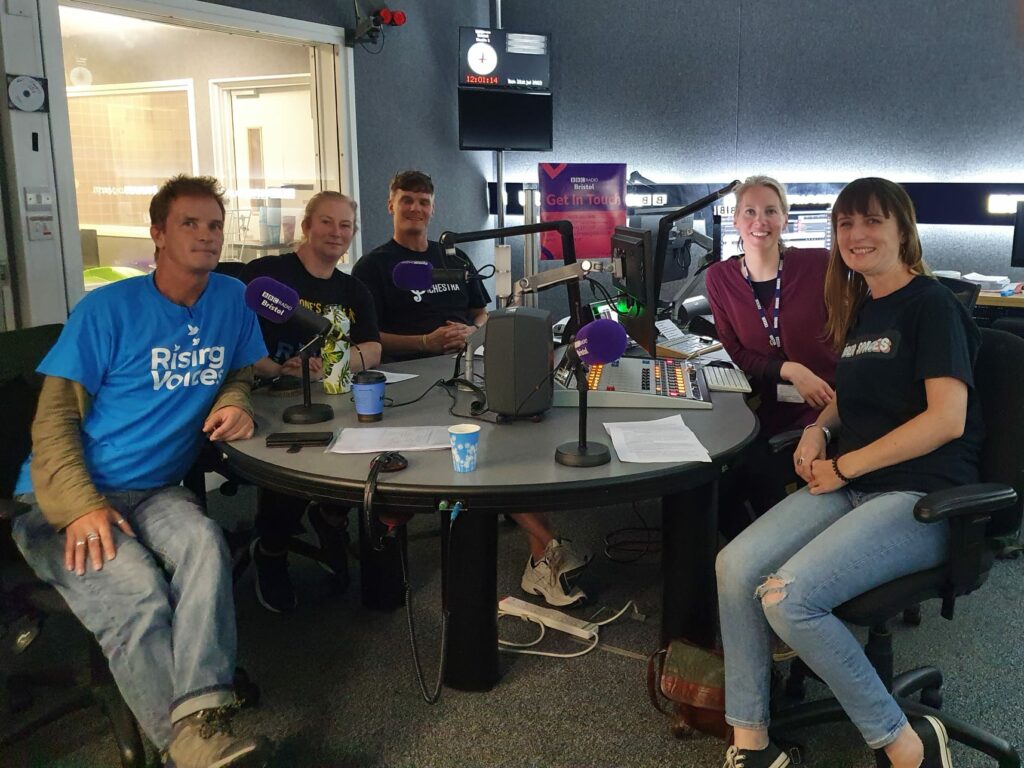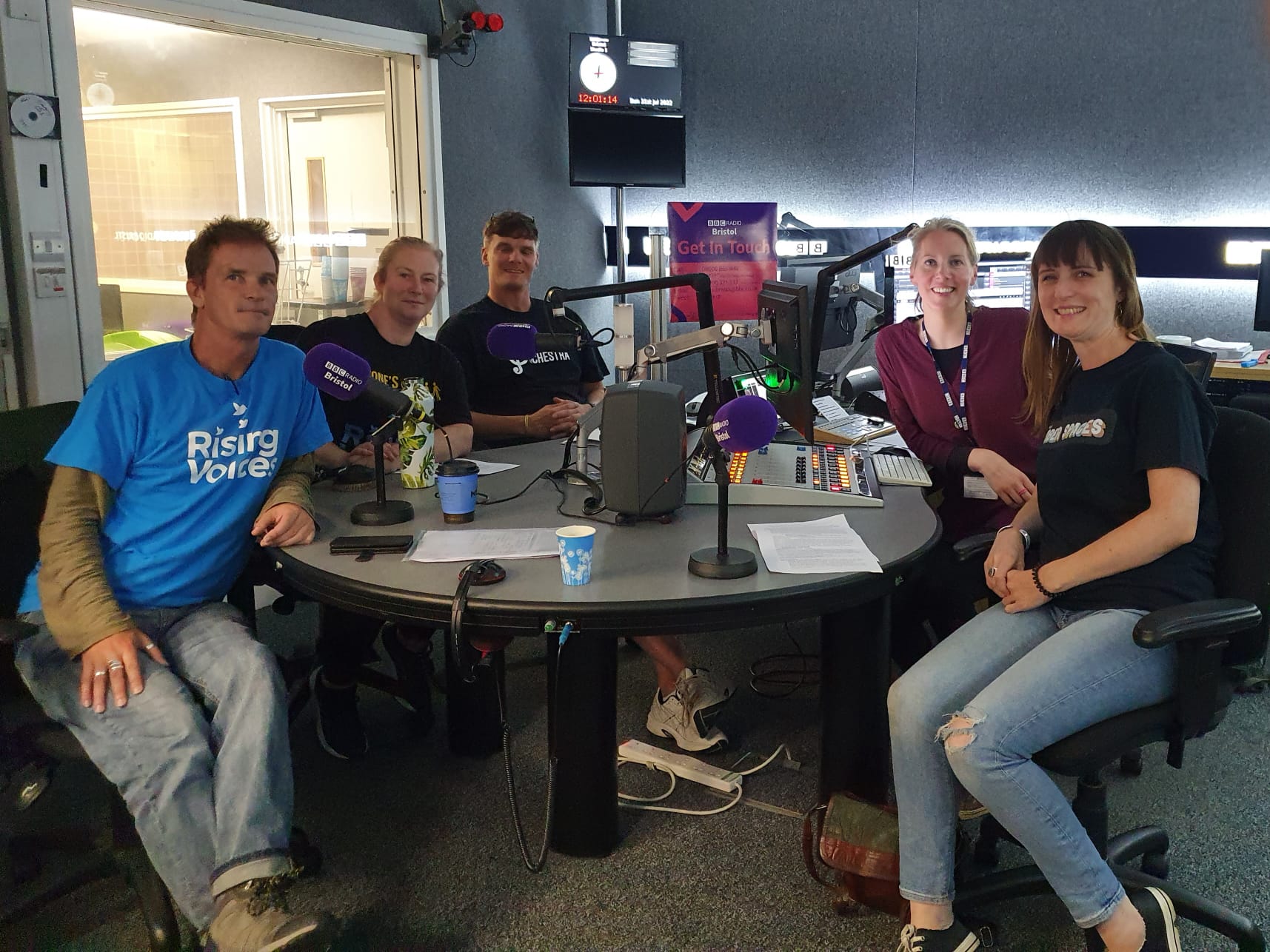 Creative Communities have been back on the radio this weekend chatting with Laura Rawlings on BBC Radio Bristol. Sophie, our Creative Communities manager, was joined by group members Chris, Zoe and Rowan. The team spoke to Laura about what the Creative Communities groups mean to them and had a discussion about some of the tunes that they regularly play. Big thanks to Laura and the BBC Radio Bristol team for giving us this opportunity.
The recording of the show can be found here: https://www.bbc.co.uk/sounds/play/p0cl3wcx The interview starts 1hr 15minutes
"when music hits you, you feel no pain"
Want to catch Creative Communities live?
Rising Voices Recovery Choir will be playing at this year's Recovery Festival. The event is completely free and is taking place on Thursday 1st September 11am-4pm at The Trinity Centre.
https://www.therecoveryfestival.co.uk/