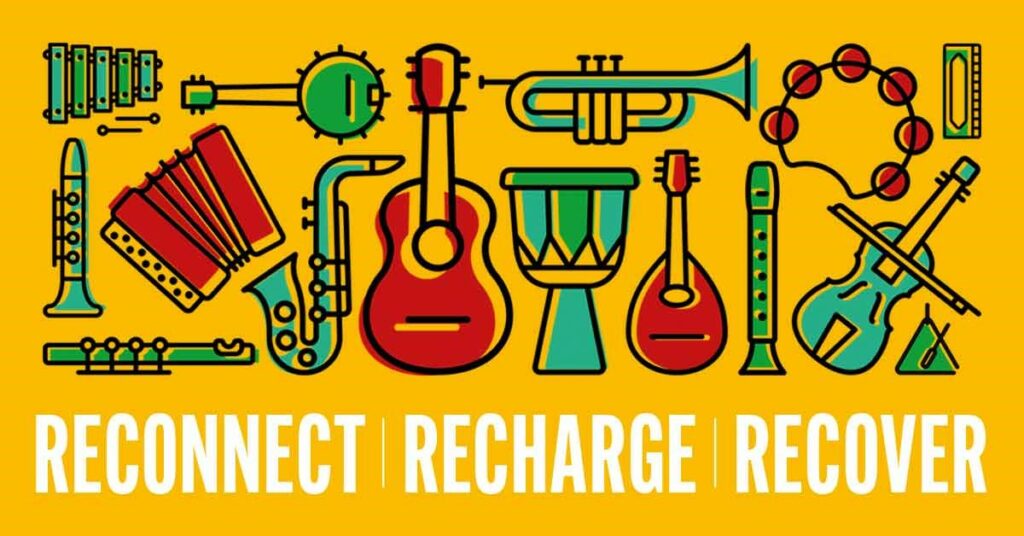 Have you lost touch with playing music through your drug and alcohol use? Can you play an acoustic instrument?
BDP is excited to host 3 days of FREE summer music workshops for anyone affected by drug and alcohol problems who can play an acoustic instrument to beginners standard
Led by Jonathan James with support from musicians from Bournemouth Symphony Orchestra and Bristol Recovery Orchestra – the workshops will be based upon themes of re/connecting to community, recovery and creativity whilst living through a pandemic. Days 1 and 2 will be open workshops and day 3 will be for people who would like to take part in a filmed performance with Bournemouth Symphony players to showcase what we have created.
Our event will provide a space to reunite the recovery community post lockdown to Reconnect, Recharge and Recover through music-making. We will mark who and what has been lost through the pandemic and celebrate the importance of human connection for healthy and thriving communities.
BDP has run weekly music groups for the recovery community in Bristol since 2014. These sessions continued throughout the pandemic, where we ran the sessions both online and in-person, which has proven to be a lifeline for the attendees during a difficult time.
The details:
Reconnect Recharge Recover will take place on 15th – 17th of July and will be hosted at Redland Park URC, Whiteladies Road, Bristol, BS6 6SA. Booking for the event is essential due to limited spaces because of COVID restrictions. There will be a handful of instruments available for use on the day and lunch will also be provided.
Also check out the Facebook event page here – https://fb.me/e/2qCm2H7lJ