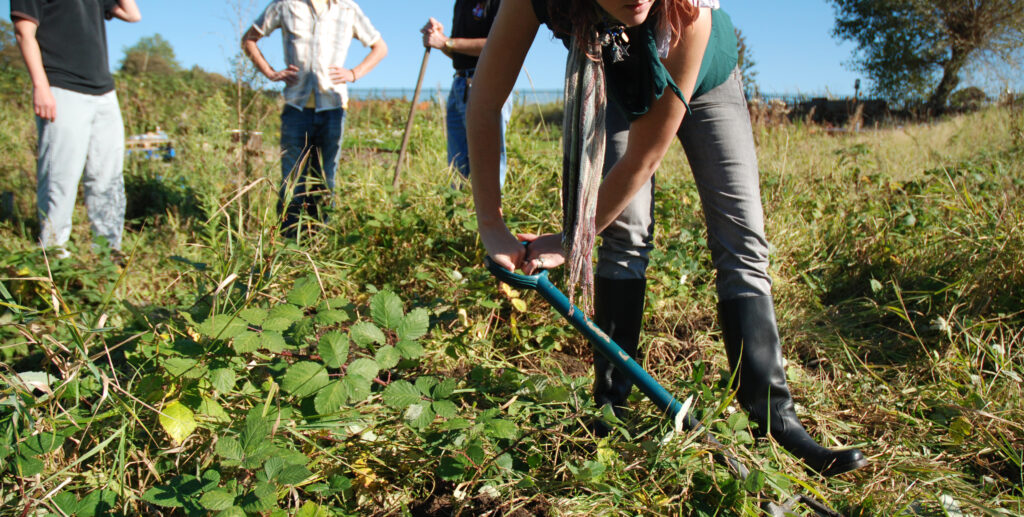 BDP is happy to report we have received funding from the National Lottery's Community Fund to improve our allotment and to provide a place for people we work with to connect with the outdoors.
The money we have been awarded will fund the employment of an Allotment Coordinator to overhaul our allotment, refresh the space and run sessions with our service users. The allotment project will provide the people we work with new experiences, opportunities to connect with staff and peers, a chance to learn new skills and provide time away from their everyday lives.
"The well-being benefits of having hands in the soil, nurturing new growth and enjoying the fruits and vegetables of labour is so valuable. The allotment offers social connectivity as well as the fun and satisfaction of time spent outdoors." Rachel Ayres, BDP Policy and Quality Development Lead
We extend enormous thanks to the National Lottery, without whom this project would not have been possible.
Remember there is still time to apply to be our Allotment Coordinator. The ideal candidate would be a keen horticulturist with experience in running groups or teaching. To find out more details and to apply, please click below: