Celebrating Maggie
Join us to celebrate the life of Maggie Telfer OBE, co-founder and CEO of Bristol Drugs Project.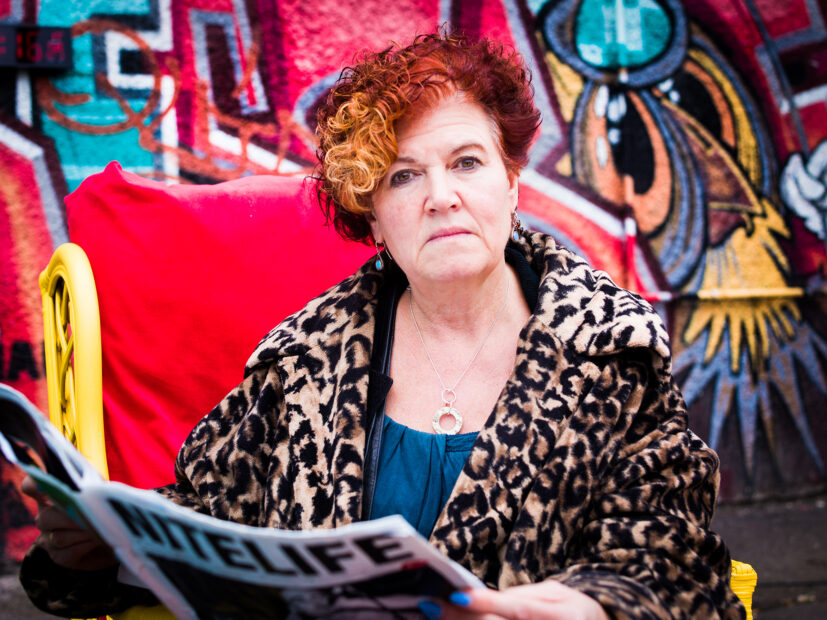 2.30pm, Friday 10th March 2023
St. George's Bristol, BS1 5RR
BDP's staff and trustees invite you to join us in celebrating the life of the tenacious & fabulous Maggie Telfer.
Maggie inspired and enabled the transformation of countless lives in Bristol & beyond through her groundbreaking work with BDP.
March 10th is the anniversary of BDP opening its doors 37 years ago, a testimony to Maggie's courage and vision. We look forward to celebrating her legacy with you.
What to expect
The event will last approximately an hour and will be full of memories, celebration and song. Maggie loved colour and music, and there will be both.
Please come as you are – there is no dress code, and all are welcome.
We will be joining together afterwards with free tea and cake in the on-site cafe.
If you have any specific accessibility needs, please let us know via the RSVP form below.
Want to be involved?
BDP's Creative Communities groups, Rising Voices Choir and Bristol Recovery Orchestra, will be performing on the day. In reflection of Maggie's values of inclusivity and creativity, we invite anyone who would like to be involved to join an open rehearsal from 11am at St. George's that day. You will be joining the choir for an arrangement that will be performed during the event. All are welcome, and no experience is necessary!!
If you have any questions, please contact our Creative Communities Lead, Sophie Wilsdon, on sophie.wilsdon@bdp.org.uk
How to get there
St George's is a beautiful venue on Great George Street, just off Park Street, in central Bristol. Please see below for the address and map.
St George's has a handy list of all the transport options available on their website to help you plan your journey. You can find it here – https://www.stgeorgesbristol.co.uk/your-visit/how-to-find-us/
They also have a page of accessibility information which is available here – https://www.stgeorgesbristol.co.uk/your-visit/access/
If you have any questions regarding accessibility, please contact us.
Address
RSVP
Please RSVP to the event below. There will be no tickets or seats allocated but this will help us estimate numbers and gather information about any accessibility requirements of our attendees.
This event has now passed.