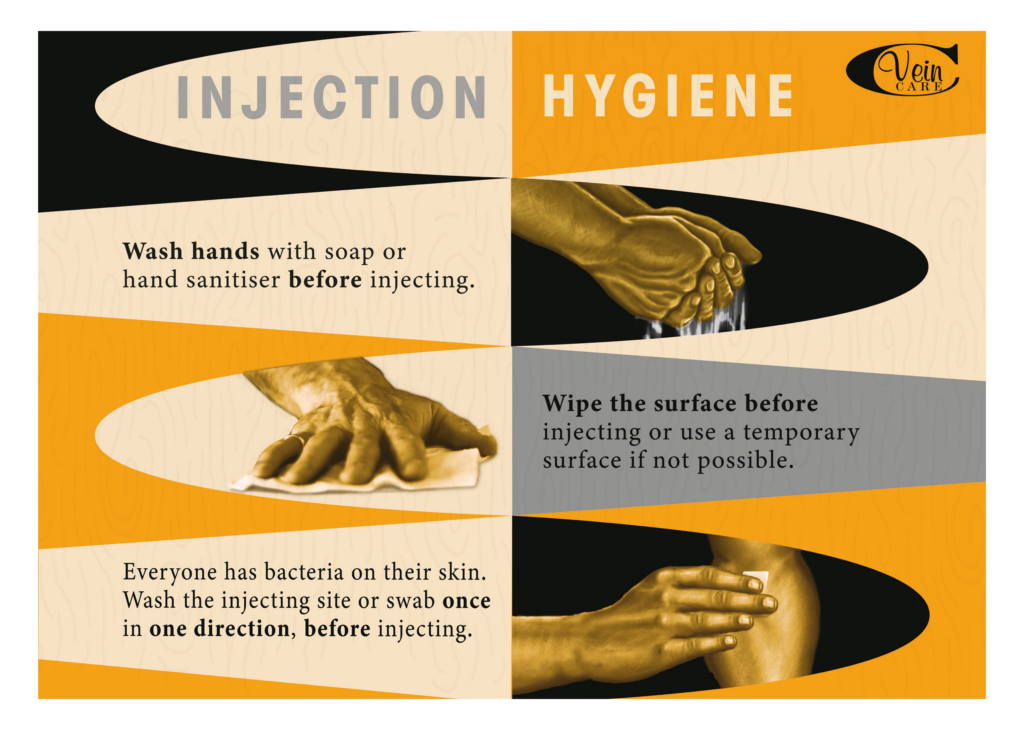 We are delighted to announce the release of a new set of safer injecting materials we were part of creating. The materials were co-produced by people who inject drugs, service providers, including ourselves and key stakeholders, including researchers from the University of Bristol, Exchange Supplies and Linnell Communications. They are designed to support positive, non-judgemental conversations between service providers and their clients. We supported the research by connecting researchers with people who inject drugs who use our services and select members of our team who specialise in injecting, giving their feedback on the materials.
This work is vital as injecting-related injuries and infections are a leading healthcare concern for people who use drugs. Last year at least half of the people who inject drugs developed a bacterial skin infection. The most common bacterial infections include ulcers, abscesses and cellulitis. These infections can lead to complications such as gangrene, amputation, and endocarditis (infection of the heart). Vein access and reducing pain is also a priority for people who use drugs, and these resources will help meet this need for those who inject drugs.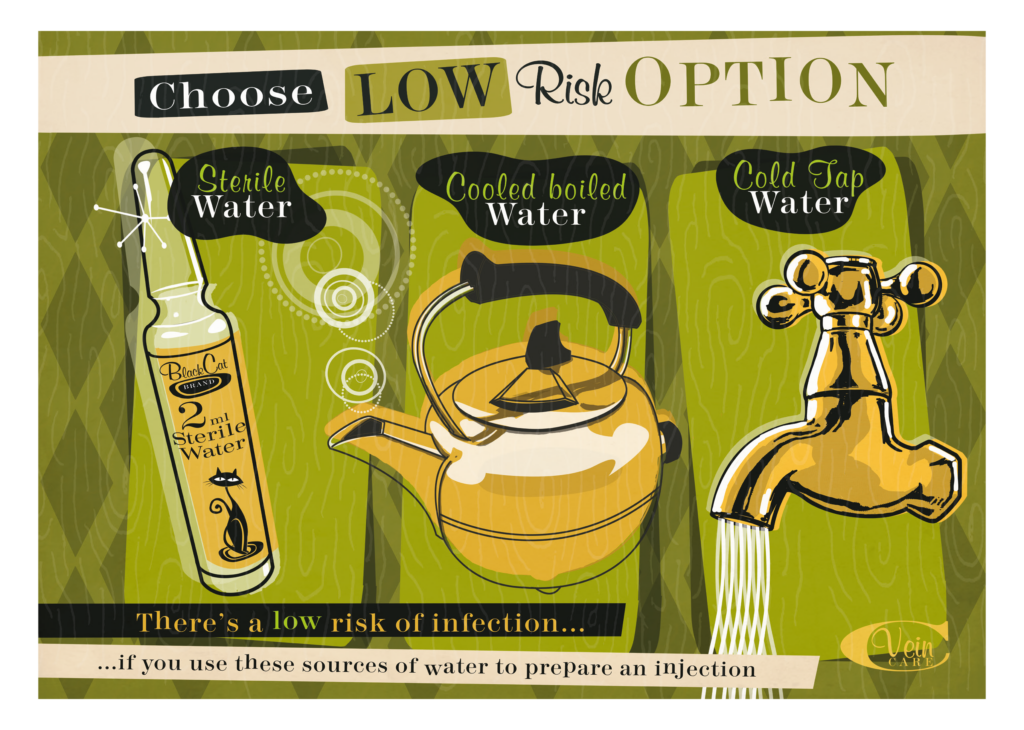 The materials are all available for free via the University of Bristol's express licensing portal. The toolkit includes:
Introduction manual, instructions for using the intervention materials, and a 'questioning and resources' guide to accompany it.
A link to a short online course for service providers to provide the necessary information and knowledge underpinning the delivery of the materials.
Toolkit consisting of cards covering the following areas:

Handwashing/swabbing;
Use of acids to prepare drugs;
Use of water for injection preparation;
Reuse of equipment;
Rotating sites.
You can download all of the resources here.
We are passionate about collaborative and user-focussed research projects, so we are very proud to have contributed to these valuable materials that will help to improve the health outcomes of people who inject drugs.