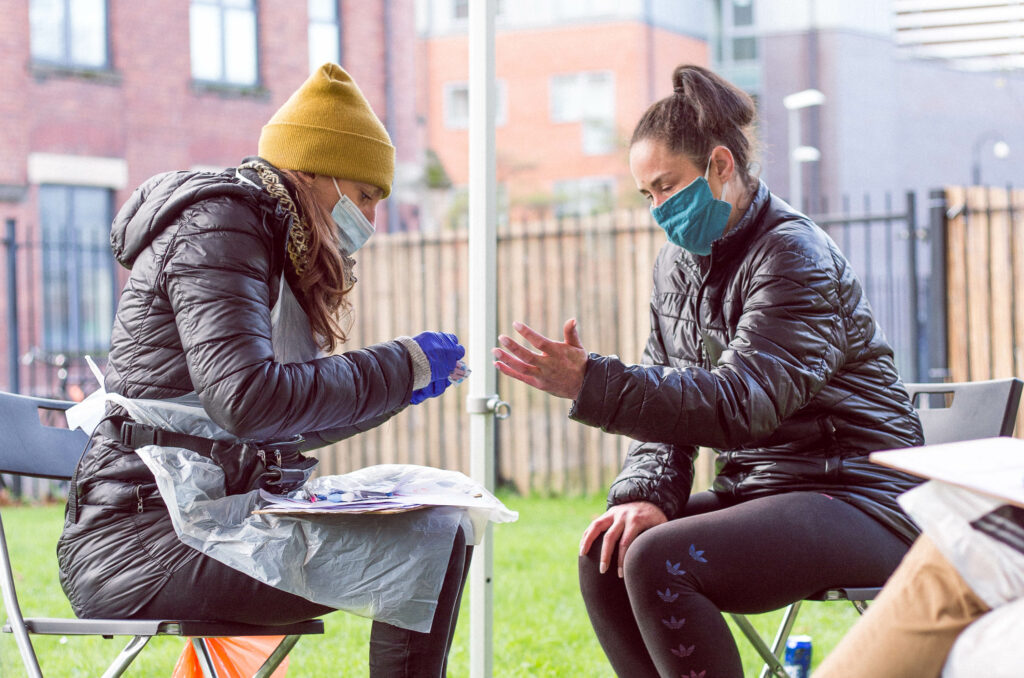 Our blood-borne viruses nurse Jess Oke has been shortlisted for the innovation award at the British Journal of Nursing Awards 2022. We are incredibly proud and excited for Jess, who rightly deserves the recognition she has received for her ongoing work to test and treat every person involved in our services for Hep C and other blood-borne viruses.
The British Journal of Nursing is a publication for nurses that provides a comprehensive resource that brings together nursing practice, education and leadership. Every year BJN celebrate nurses in the field through their awards ceremony. Their awards range the breadth of nursing practice with awards for nurses in specific areas of nursing along with awards such as nurse of the year and lifetime achievement awards. Jess has been shortlisted for the Innovation which is awarded for nurses who are improving patient care, developing innovative services and creating new roles in health care.
We have everything crossed for Jess as we approach the date of the awards later this week but win or lose, her contribution to BDP and the people we support is massively celebrated by all of us here and we are incredibly grateful for her continued efforts.